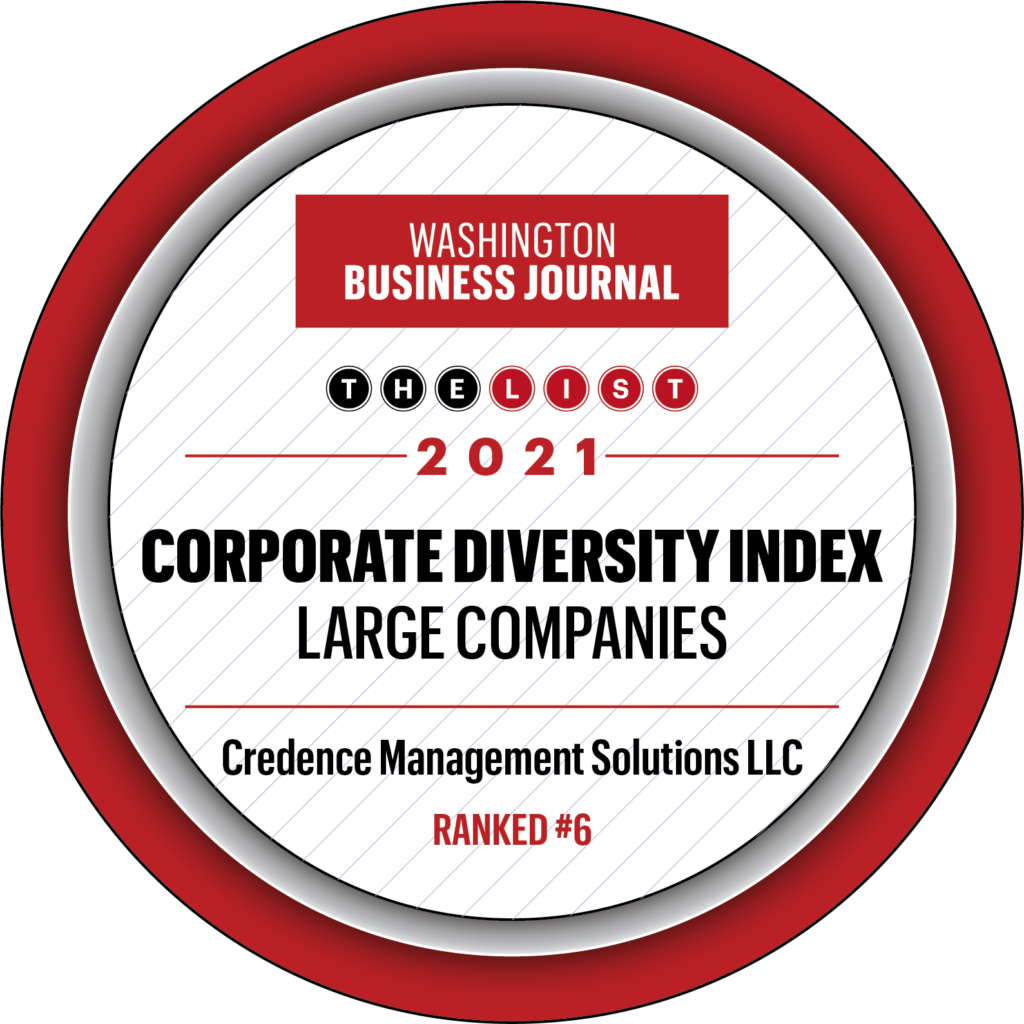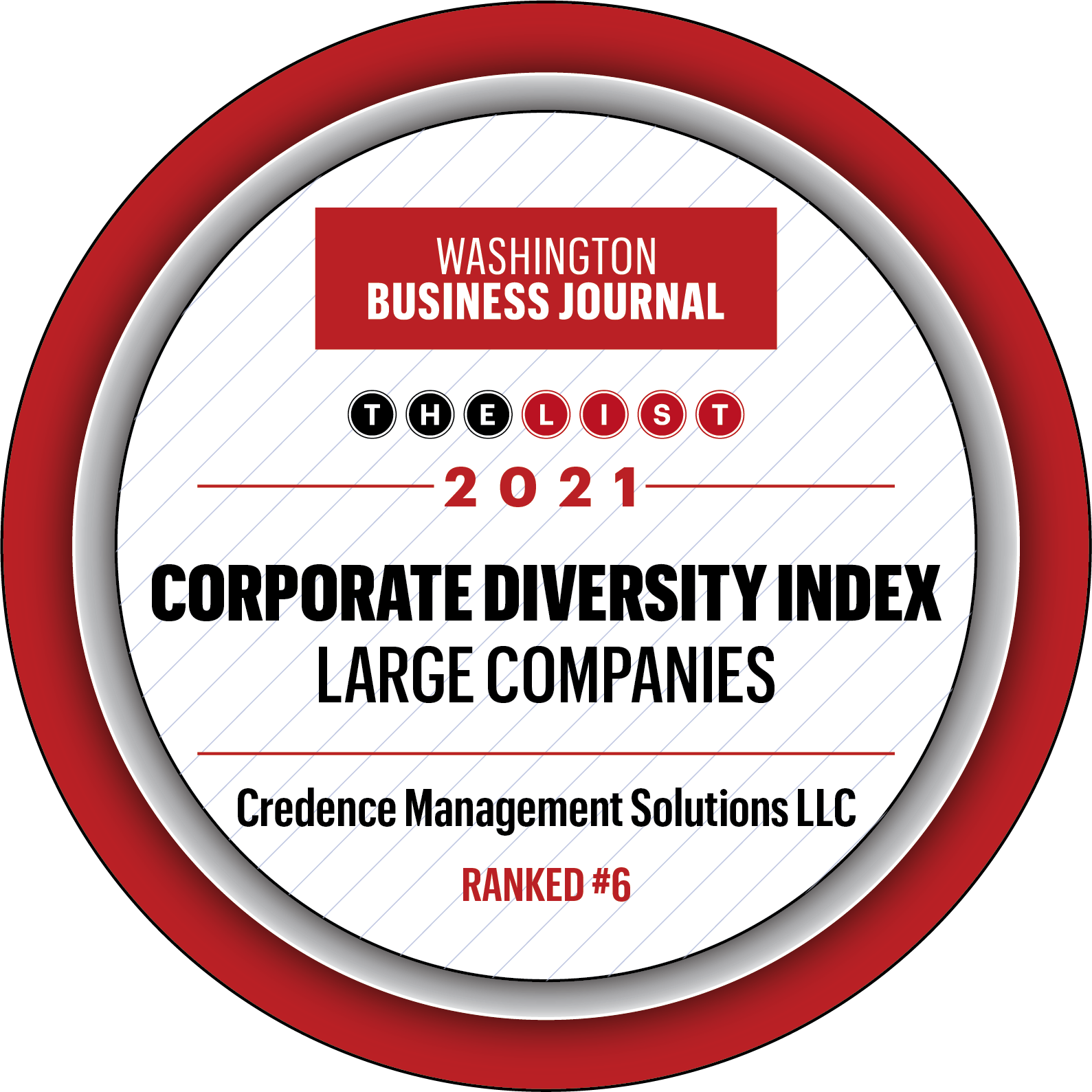 We are excited to announce that Credence has been named one of the Washington Business Journal's Top 10 Large Companies in the DC Metro Area with the most corporate diversity! Credence was compared against other large companies who have operations in the DC Metro Area and have more than 1,000 total employees worldwide. Though this award was published by a DC publication, employees from all over the globe were taken into account to rank companies, and we are honored to be named 6th most diverse.
At Credence, our most valuable asset is our people. Our staff's unique experiences and backgrounds reflect the customers we serve and the communities in which we work, and result in a stronger, more enriched, innovative team. For these reasons, we are committed to ensuring diversity, equity, inclusion, and belonging at all levels of the company.
As our company grows, we look forward to expanding our employee population with continually diversifying talent, and ensuring that all team members feel welcome and valued.