Mission. Powered by Technology.

Credence is one of the largest and fastest growing privately-held government technology and services companies and is repeatedly acclaimed as a Washington Post Top Workplace. As evidenced by our awards and certifications, we have the capability and maturity, as well as the agility and responsiveness, to tackle our customers' most challenging mission needs.
Our teams solve agency-wide IT challenges, including DevSecOps and AI solutions; protect our nation's critical systems from cyber attacks; engineer innovative warfighting systems; train fighter pilots; and support global health and humanitarian assistance programs that save lives and alleviate suffering. Our technology solutions drive innovation, efficiencies, and savings to benefit the mission in tangible ways.
For each project, our goal is to exceed customer expectations, and for each employee, to foster excellence and promote wellbeing—ideals best exemplified by our corporate philosophy:
One measure of success. Yours.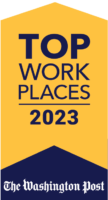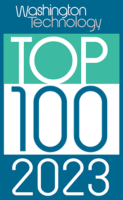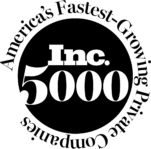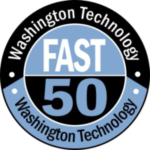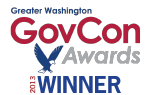 Exceptional
& Very Good CPARs
We are a diverse, enthusiastic family of subject matter experts, business professionals and practitioners who all share a common goal of providing exceptional service to our government customers. If you want to work in a dynamic and fast-growing environment with highly motivated people, then Credence is the right place for you!
Credence to Support USAID's Lifesaving Humanitarian Assistance Work Under $898.7M Award
November 3, 2023 — Credence is pleased to announce it has been awarded the Bureau for Humanitarian Assistance Support Contract (BHASC).
Credence Awarded Unrestricted Contract Under VA's $60.7B T4NG2 Program
October 31, 2023 — Credence is honored to announce it has been awarded one of the small handful of Unrestricted awards on the $60.7B Department of Veterans Affairs (VA) Transformation Twenty-One Total Technology Next Generation Two (T4NG2) program.
Credence Expands Its Artificial Intelligence/Machine Learning (AI/ML) Work with DLA Support Contract Win
September 12, 2023 — Credence is excited to announce our recent award of the Artificial Intelligence/Machine Learning (AI/ML) Support contract with the Defense Logistics Agency (DLA).
CMMI

DEV /

3

℠
Exp. 2026-01-11 / Appraisal #61443
CMMI

SVC /

3

℠
Exp. 2026-01-11 / Appraisal #61443
ISO 14001:2015 certified
AS9100 Registered
ISO
9001:2015 certified
ISO/IEC

17025:2017 certified
ISO

21508:2018 certified
ISO/IEC

27001:2013 certified
ISO

20000-1:2018 certified