At Credence, we embody Servant Leadership, based on an Inverted Triangle philosophy. Each customer, teaming partner, associate, and employee is treated as a trusted partner whom we serve. Our leaders support and empower our project teams and staff, who in turn promote the visions and objectives of our Government customers.
We are driven by our motto: One Measure of Success – Yours. At every level of the pyramid, our job is to ensure the success of the level above. We believe in making everyone we work with successful, whether you are our customer, our teaming partner, an employee, or a member of society. Your success is our success!
Our three Core Values are Trust, Partnership, and Success. Our corporate culture promotes honesty and accountability in each individual, which facilitates a trusting environment for our employees, project teams, and customers. In terms of success, we focus on results.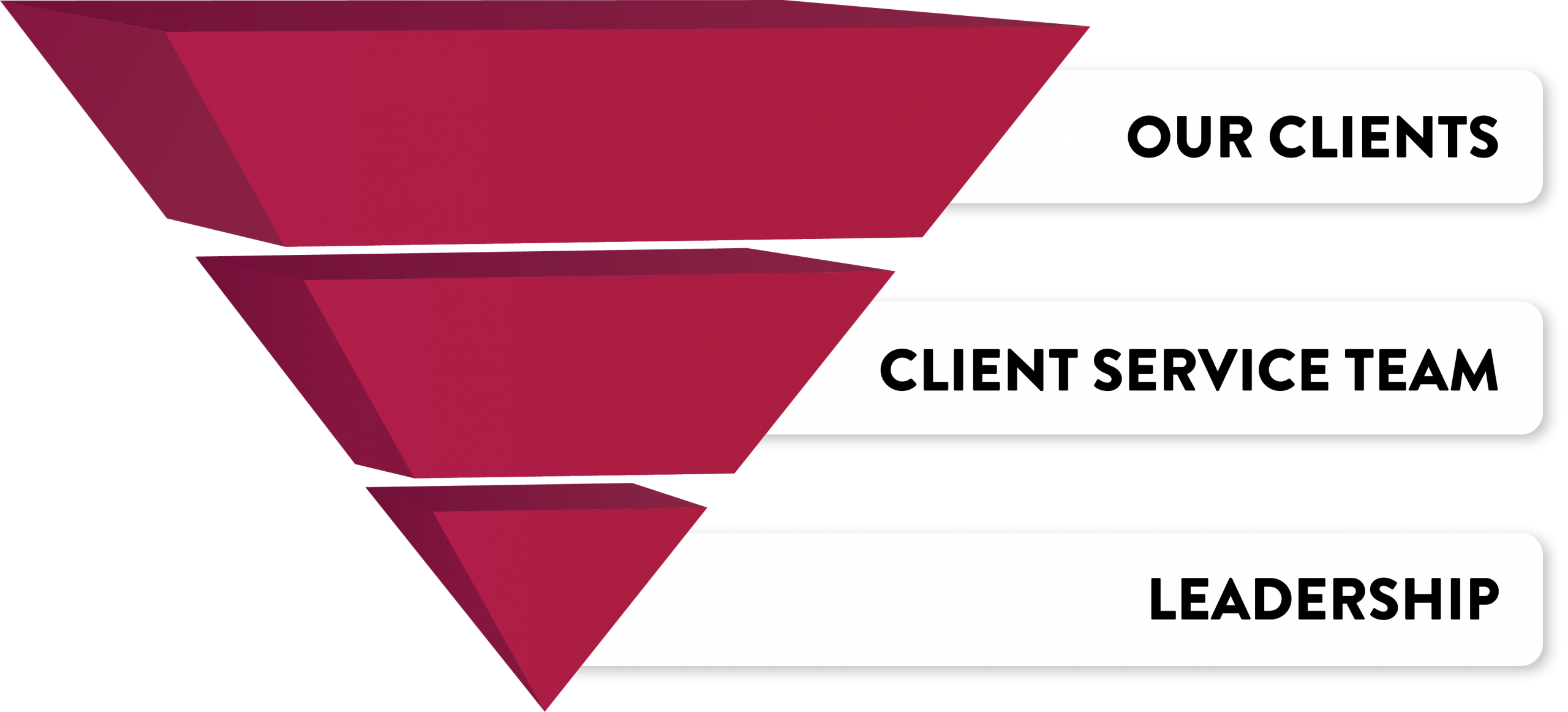 Credence was founded on the belief that we should strive daily to best support the success, growth, and wellness of our customers and team, and to foster an environment in which we also give back to our community. Credence's corporate culture of servant leadership extends beyond the office; we support US troops, hunger initiatives, childhood literacy, and technology industry initiatives throughout the country and globally.
Credence is committed to supporting and encouraging our employees' contribution to eligible 501(c)(3) organizations. In line with our corporate philosophy to treat each employee as an individual, our Corporate Social Responsibility policy is designed to allow employees the flexibility to support charitable organizations that matter the most to them. As such, Credence will match 100% of donations contributed by employees to eligible organizations.
We are one firm in diverse geography with a diverse team, which is why we are proud to show the variety of causes and organizations to which we have contributed. Click on the images below to find out more about the initiatives and how Credence has supported them.