At Credence, we embody Servant Leadership, based on an Inverted Triangle philosophy. Each customer, teaming partner, associate, and employee is treated as a trusted partner whom we serve. Our leaders support and empower our project teams and staff, who in turn promote the visions and objectives of our Government customers.

We are driven by our motto: One Measure of Success – Yours. At every level of the pyramid, our job is to ensure the success of the level above. We believe in making everyone we work with successful, whether you are our customer, our teaming partner, an employee, or a member of society. Your success is our success!

Our three Core Values are Trust, Partnership, and Success. Our corporate culture promotes honesty and accountability in each individual, which facilitates a trusting environment for our employees, project teams, and customers. In terms of success, we focus on results.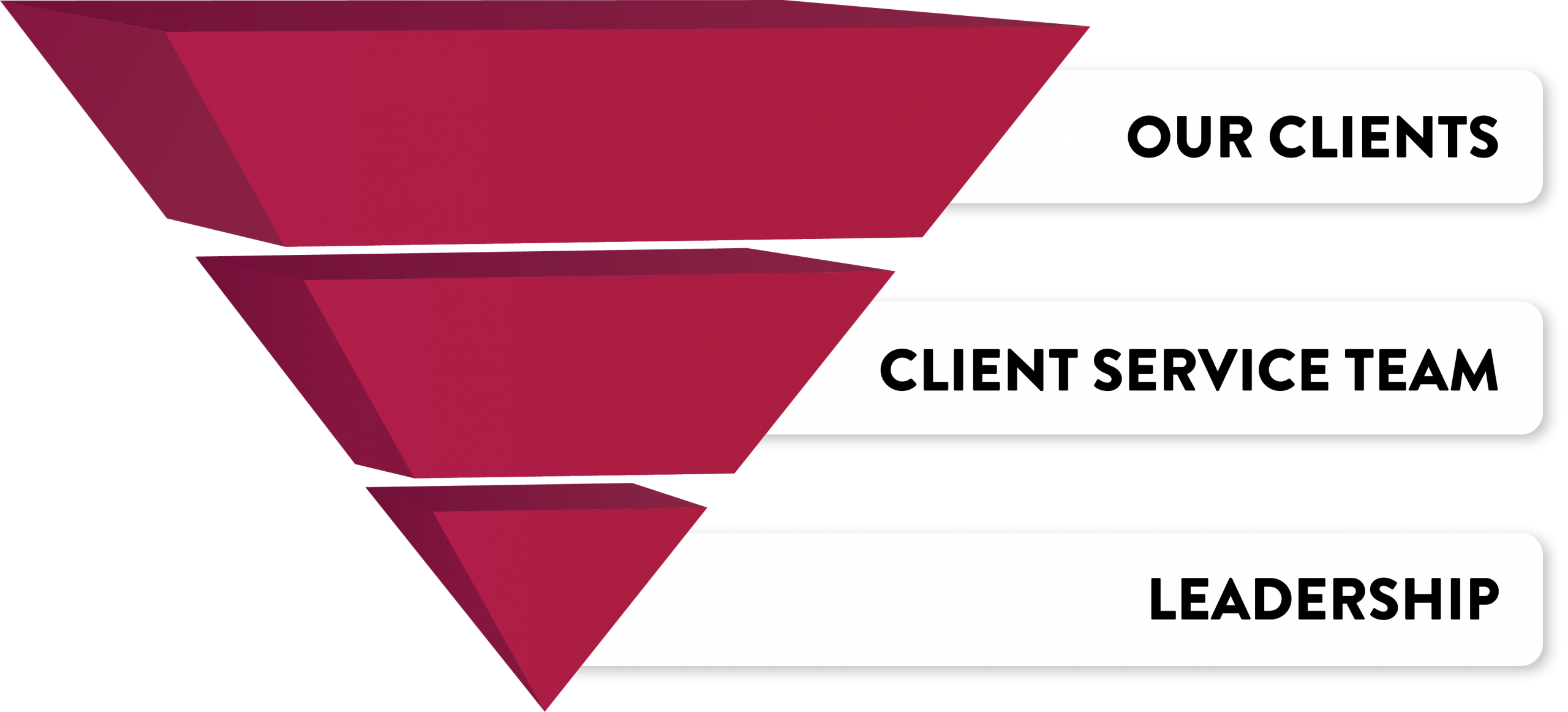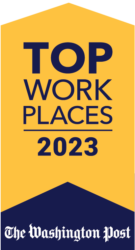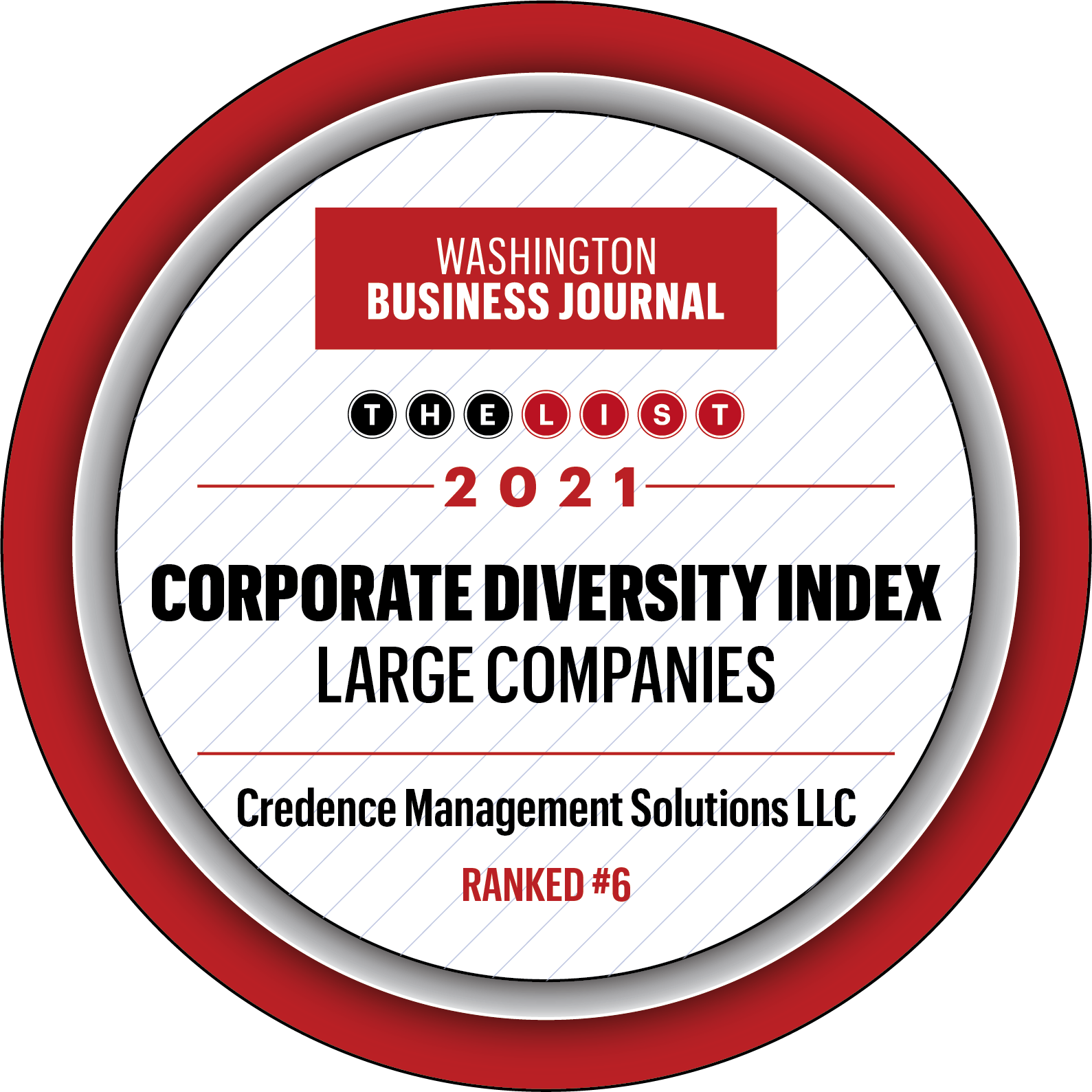 Service to Others (Servant Leadership)
We have only one measure of success. Yours. At Credence, we follow the principles of servant leadership and believe that serving and supporting others is critical to both our individual and collective achievements. Our inverted triangle structure allows our organization to operate with efficiency and agility and empowers our employees. This philosophy also puts exceptional service to our customers as our driving force, and we are passionate about exceeding customer expectations. As part of our corporate social responsibility, Credence also believes in the importance of giving back to the communities in which we live and work through our generous philanthropical donation matching program.
Diversity, Equity, Inclusion, and Belonging
Credence embraces the full range of human differences and values the full potential of every individual. Our focus on the Employee Experience aims to promote diversity, equity, and inclusion throughout their tenure. We ensure a work environment in which everyone feels safe, included, and empowered – an environment in which everyone feels they can bring their best self to work each day, regardless of race, ethnicity, age, gender, gender identity, sexual orientation, beliefs, or socioeconomic background. Above all, our employees, team members, customers, and community are always treated with respect and validation for their uniquely individual needs and perspectives, which serves to make Credence one of the top workplaces in the Washington metropolitan area.
Innovation
We are an innovative organization that delivers new insights, technologies, and breakthroughs that allow our customers to be successful with their mission. We embolden our staff to seek creative ways to solve tough problems and employ a culture of continuous learning and feedback. At Credence, we invest in our people and leading-edge technologies that allow our teams to be at the forefront of innovation. We never settle for the status quo, and challenge our ideas of what's possible to exceed customer expectations in all of our engagements.
Accountability for Results
Each of us are responsible for our words, our actions, and our results. Our accountability to each other enables a productive, respectful, and successful workplace with empowered professionals who are able to deliver results.
Credence was founded on the belief that we should strive daily to best support the success, growth, and wellness of our customers and team, and to foster an environment in which we also give back to our community. Credence's corporate culture of servant leadership extends beyond the office; we support US troops, hunger initiatives, childhood literacy, and technology industry initiatives throughout the country and globally.
Credence is committed to supporting and encouraging our employees' contribution to eligible 501(c)(3) organizations. In line with our corporate philosophy to treat each employee as an individual, our Corporate Social Responsibility policy is designed to allow employees the flexibility to support charitable organizations that matter the most to them. As such, Credence will match 100% of donations contributed by employees to eligible organizations.
We are one firm in diverse geography with a diverse team, which is why we are proud to show the variety of causes and organizations to which we have contributed. C
lick on the images below to find out more about the initiatives and how Credence has supported them.