At Credence, we embody Servant Leadership, based on an Inverted Triangle philosophy. Each customer, teaming partner, associate, and employee is treated as a trusted partner whom we serve. Our leaders support and empower our project teams and staff, who in turn promote the visions and objectives of our Government customers.
We are driven by our motto: One Measure of Success – Yours. At every level of the pyramid, our job is to ensure the success of the level above. We believe in making everyone we work with successful, whether you are our customer, our teaming partner, an employee, or a member of society. Your success is our success!
Our three Core Values are Trust, Partnership, and Success. Our corporate culture promotes honesty and accountability in each individual, which facilitates a trusting environment for our employees, project teams, and customers. In terms of success, we focus on results.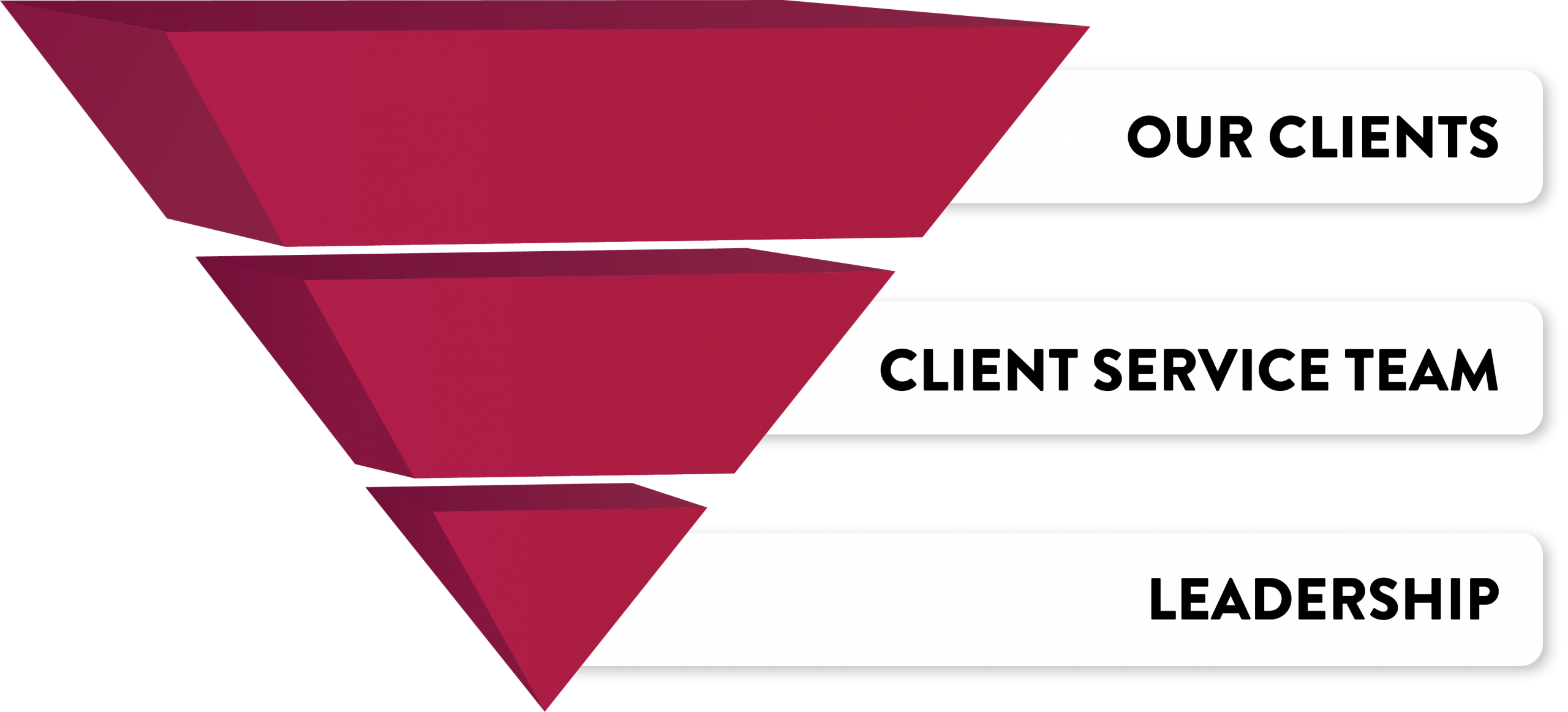 Credence was founded on the belief that we should strive daily to best support the success, growth, and wellness of our customers and team, and to foster an environment in which we also give back to our community. Credence's corporate culture of servant leadership extends beyond the office; we support US troops, hunger initiatives, childhood literacy, and technology industry initiatives throughout the country and globally.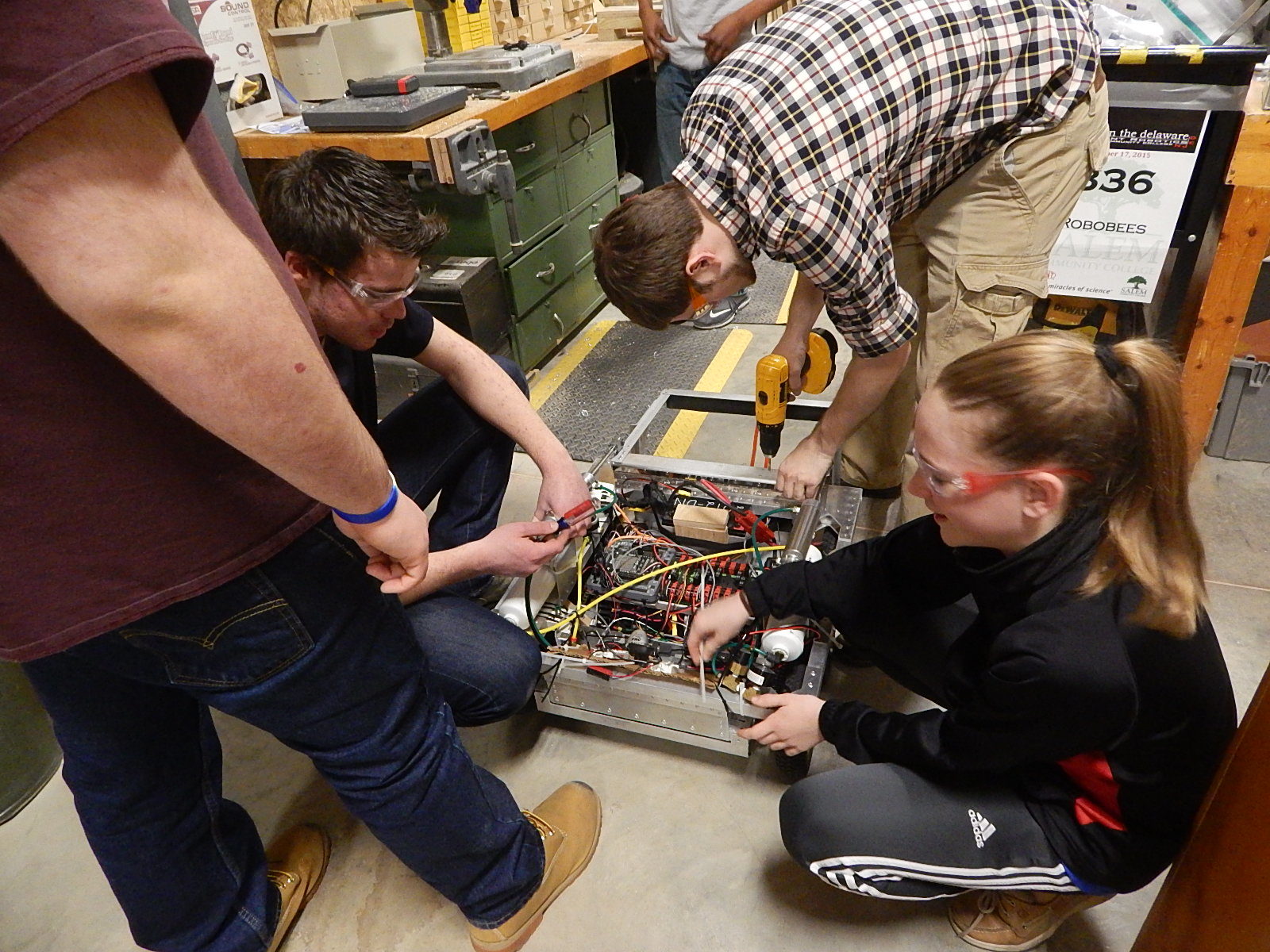 The RoboBees, FIRST Robotics Team 836
Credence sponsored the FIRST Robotics Team 836, The RoboBees, and The Stachelczyk STEM Center. FIRST, or For Inspiration and Recognition of Science and Technology, is a worldwide nonprofit organization focused on the mission of inspiring young people to become science and technology leaders and innovators. The RoboBees is a competitive team within FIRST, ranging from 4th to 12th graders, local to the Washington D.C., Maryland, and Virginia area. The Stachelcyzk STEM Center was founded as the team's permanent sponsoring facility in Hollywood, Maryland. Through a competitive employee donation matching program, Credence is honored to have supported the RoboBees in becoming the next generation of STEM leaders and innovators.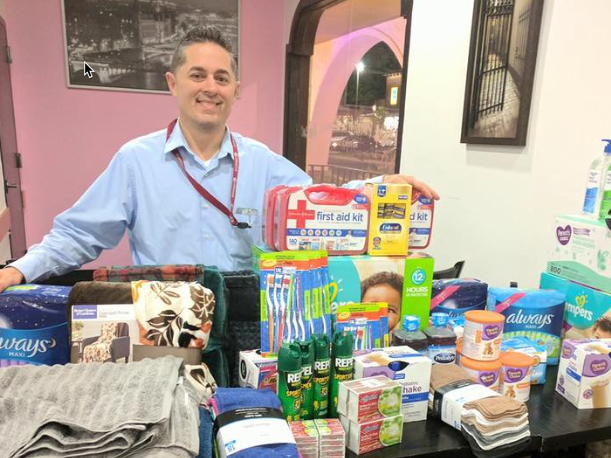 Unidos por Puerto Rico
Credence is proud to have supported Unidos por Puerto Rico's food and item drive on behalf of the victims of hurricanes Irma and Maria. Unidos por Puerto Rico is an aid organization brought forth by the First Lady of Puerto Rico and founded with the purpose of providing assistance to those affected by the recent natural disasters. Through Unidos por Puerto Rico's grassroots organization, Unidos por Puerto Rico DMV, one hundred percent of Credence's donations went to supporting Puerto Rico's aid efforts. Over 1,000 items were collected at the donation site in Chantilly, Virginia. Our employees, and Credence through company matching, also offered assistance by contributing monetary donations through One America Appeal to help in the recovery efforts following hurricanes Harvey, Irma and Maria.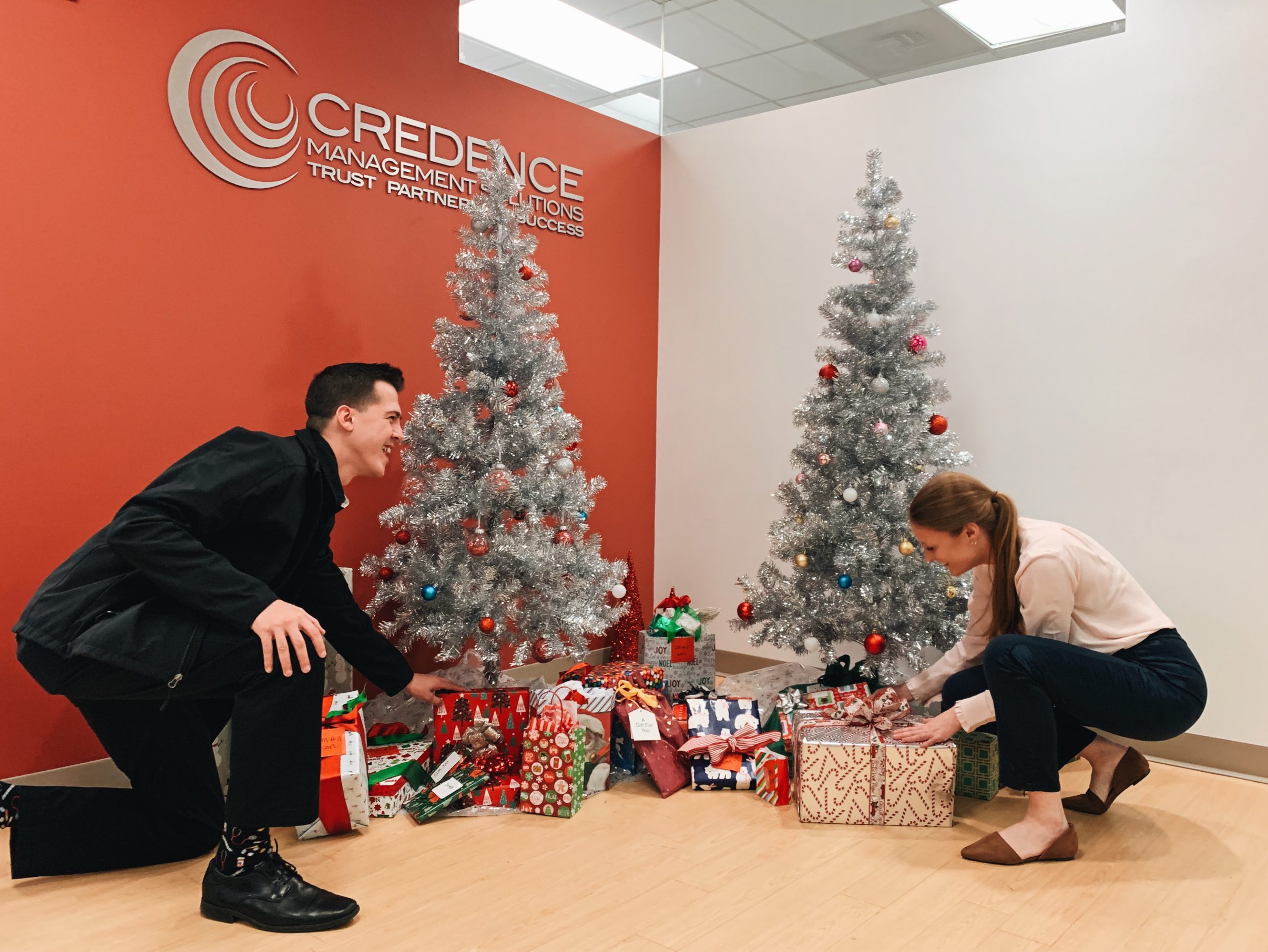 Operation Covert Santa
Credence is honored to have been actively involved in Operation Covert Santa, which gathers wish lists from recently injured troops and their families, removes all identifying information, and asks volunteers to supply the presents. All the gifts are given and received anonymously. It isn't charity—it's the magic of the holidays! Credence employees have embraced the Covert Santa Holiday spirit and have donated in abundance in order to give back to those who have fought and strove to keep our country safe.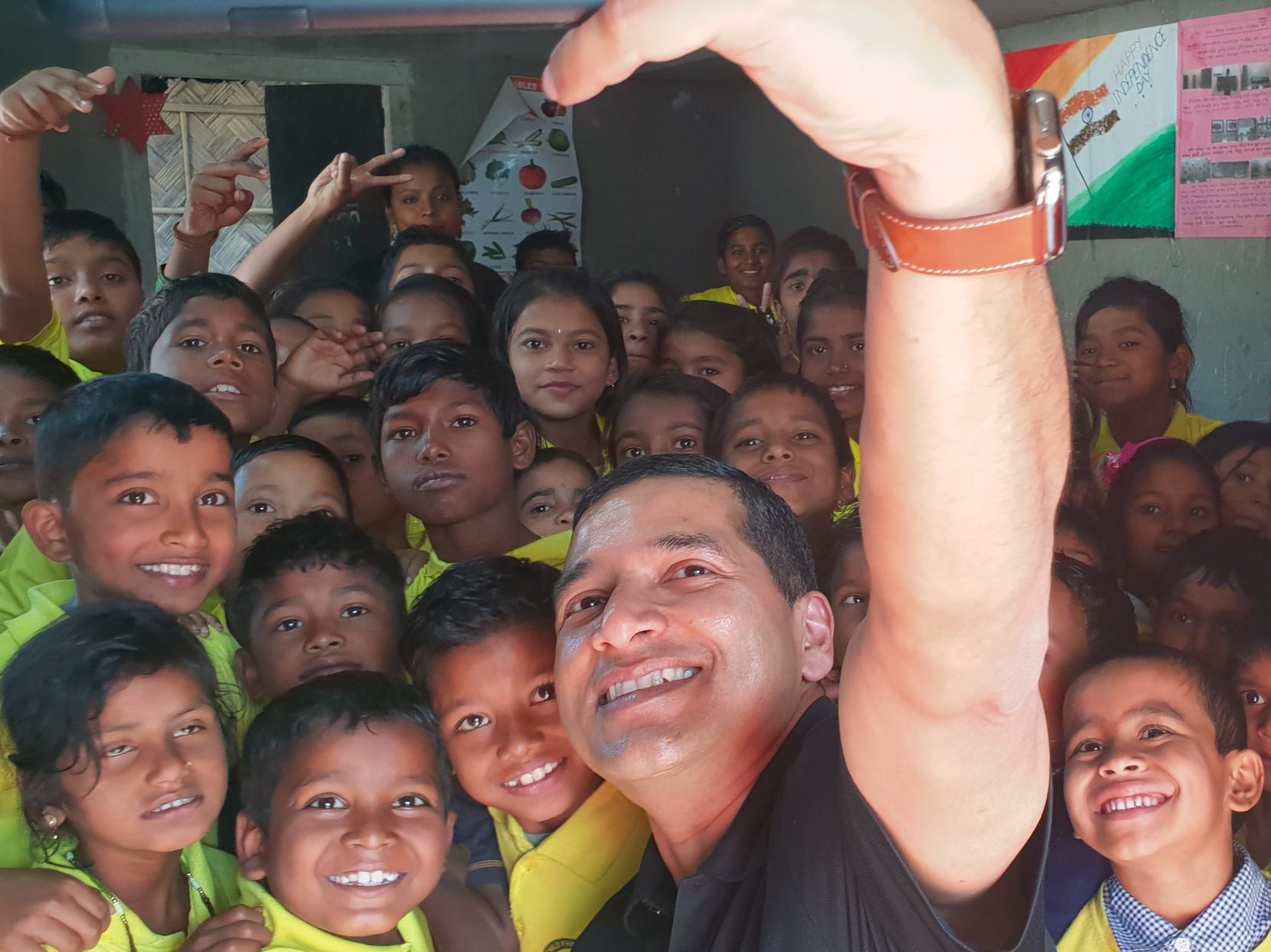 Child Friendly Guwahati
Child Friendly Guwahati (CFG) is designed to fight poverty, child labor, sexual exploitation, and drug addiction among the most vulnerable and underprivileged children in the city of Guwahati in northeast India. Credence is proud to have supported this organization and their efforts to engage with the children daily with motivational, recreational, and academic programs to gradually transition them into formal schools. More information is available on their Facebook page.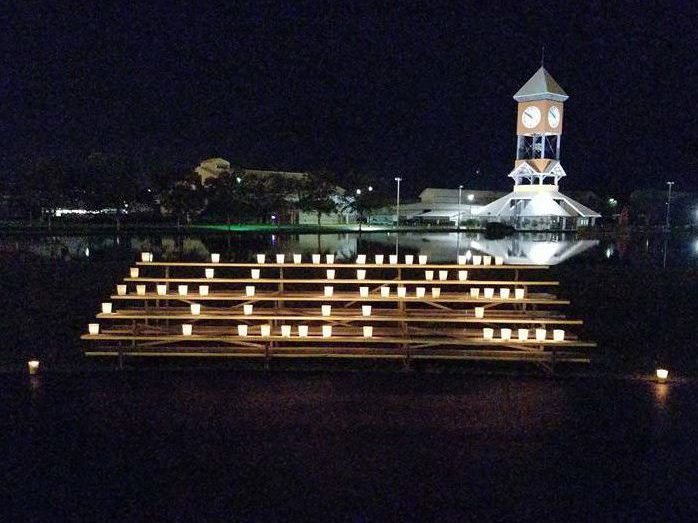 American Cancer Society's Zumba Relay
Credence is proud to have participated in the American Cancer Society's Zumba Relay. The American Cancer Society's mission is to free the world from cancer by conducting research, supporting patients, and spreading the word about prevention. Credence employees provided support to the relay by making individual donations, donating gift baskets, and practicing Zumba for two hours!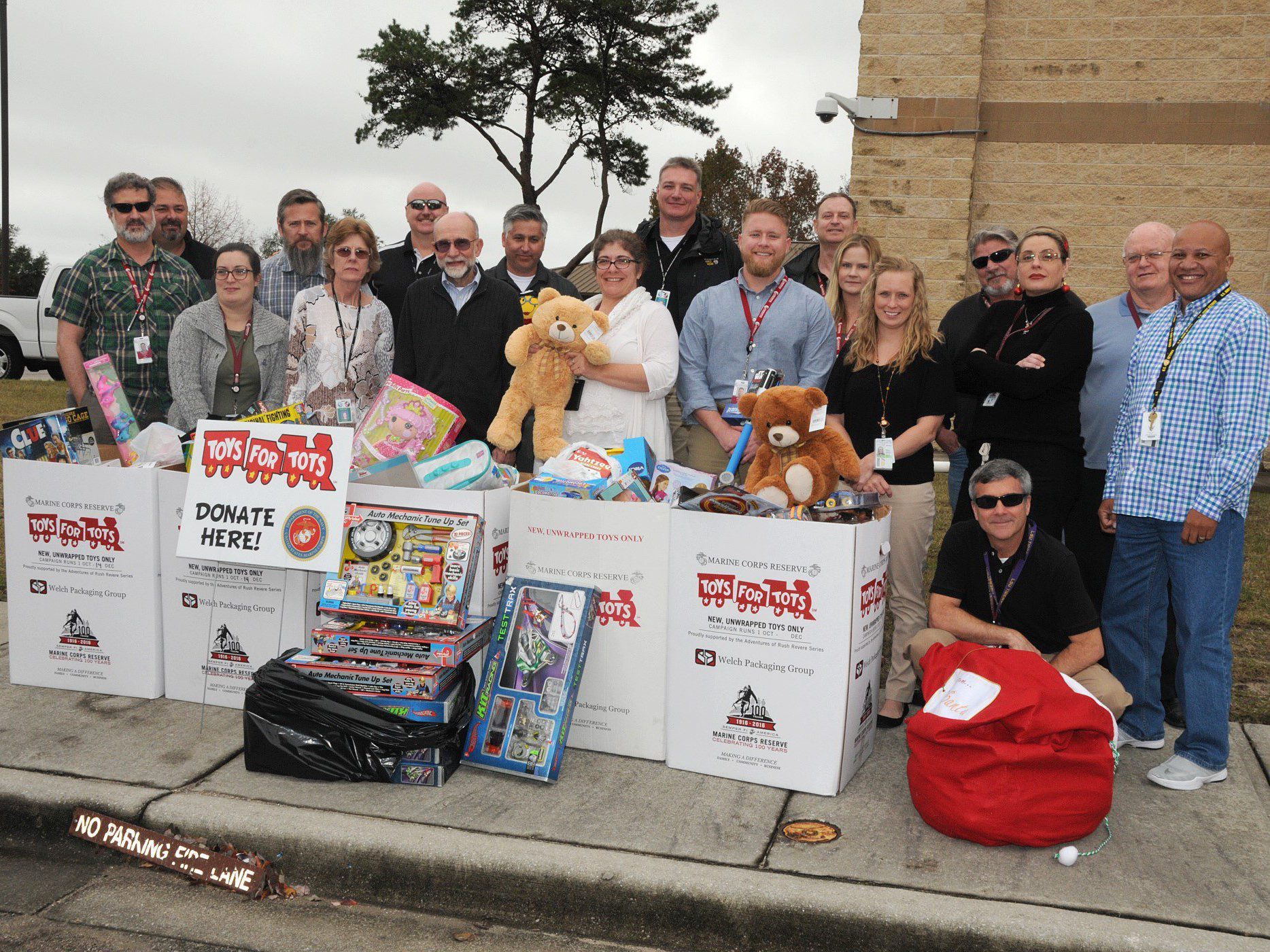 Toys for Tots
Credence is proud to have supported Toys for Tots, a program run by the United States Marine Corps Reserve which distributes toys to children whose parents cannot afford to buy them gifts for Christmas. Credence's Hurlburt Field, Florida team has spearheaded our Toys for Tots philanthropic effort. Because of the overwhelming generosity of our local staff, and the additional charitable matching by our company, Credence was named the largest contributor to Toys for Tots in 2016 in the entire county of Okaloosa, Florida.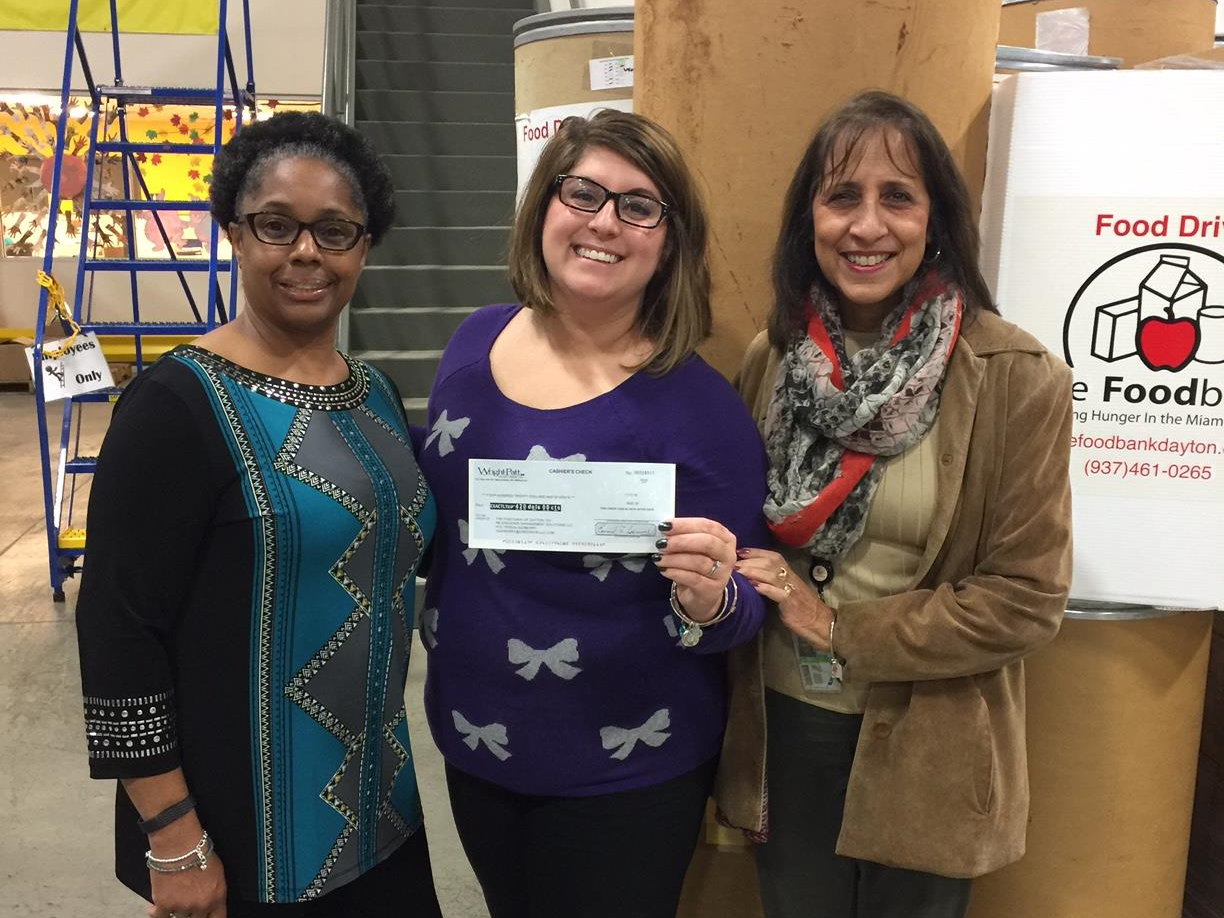 The Dayton Foodbank
Credence is highly involved with preventing the hunger crisis that affects numerous communities worldwide. Credence and our Dayton, Ohio office has donated funds and supplies to Dayton's Foodbank. The Dayton Foodbank is a private not-for-profit organization whose mission is to relieve hunger through the acquisition and distribution of food to those in need throughout the Dayton area.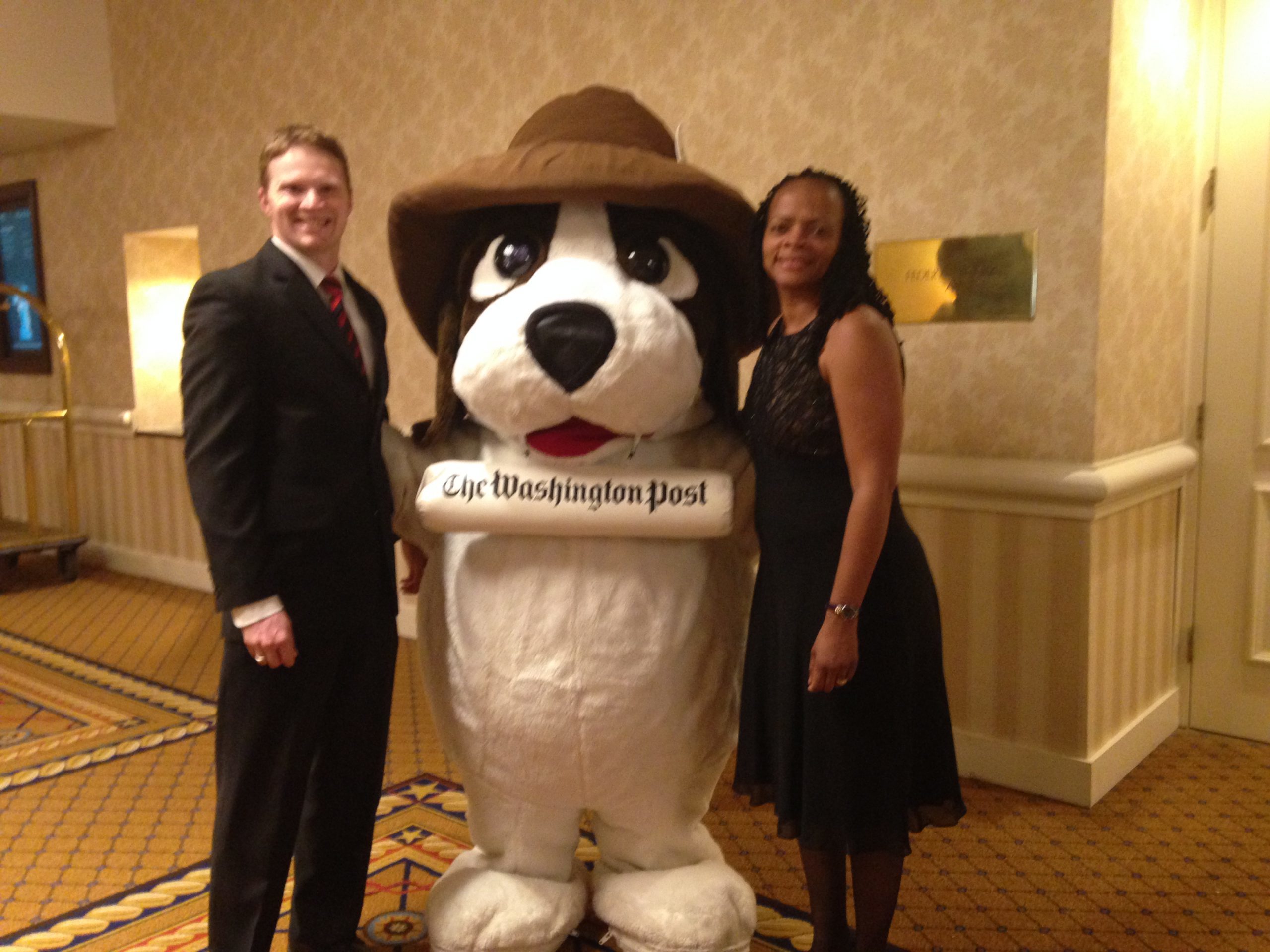 Everybody Wins!
Credence has supported efforts to improve children's literacy, which is one of the most critical issues of our time. In order for future generations to succeed, children must have access to the most basic building blocks for learning, and literacy is the basis for all educational endeavors. Credence has been a proud supporter of Everybody Wins!, which is the largest children's literacy and mentoring organization in the Washington, DC metro area. Credence has participated in Everybody Wins! by sponsoring the EW!DC Annual Gala, participating in the EW!DC Scramble Golf Tournament, and spending invaluable time reading with children at the Marie Reed Elementary School.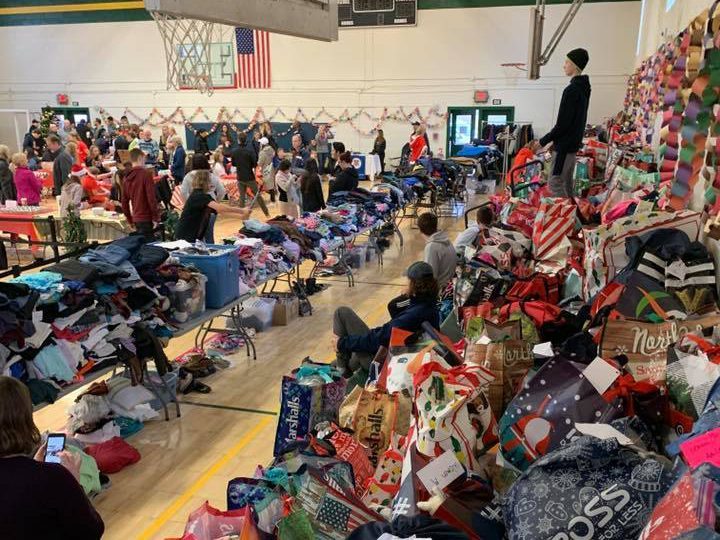 Mobile Hope
Credence is proud to have supported Mobile Hope, an organization in Loudoun County, Virginia that improves the lives of young people who are precariously housed or homeless. They create pathways for this fragile, overlooked, and often unacknowledged population to have access to housing solutions, daily essentials, and life-changing support. By combining the Credence monetary and item donations with those from other organizations, Mobile Hope was able to distribute more than 700 bags of much-needed items at their 2019 Mobile Hope Holiday Party.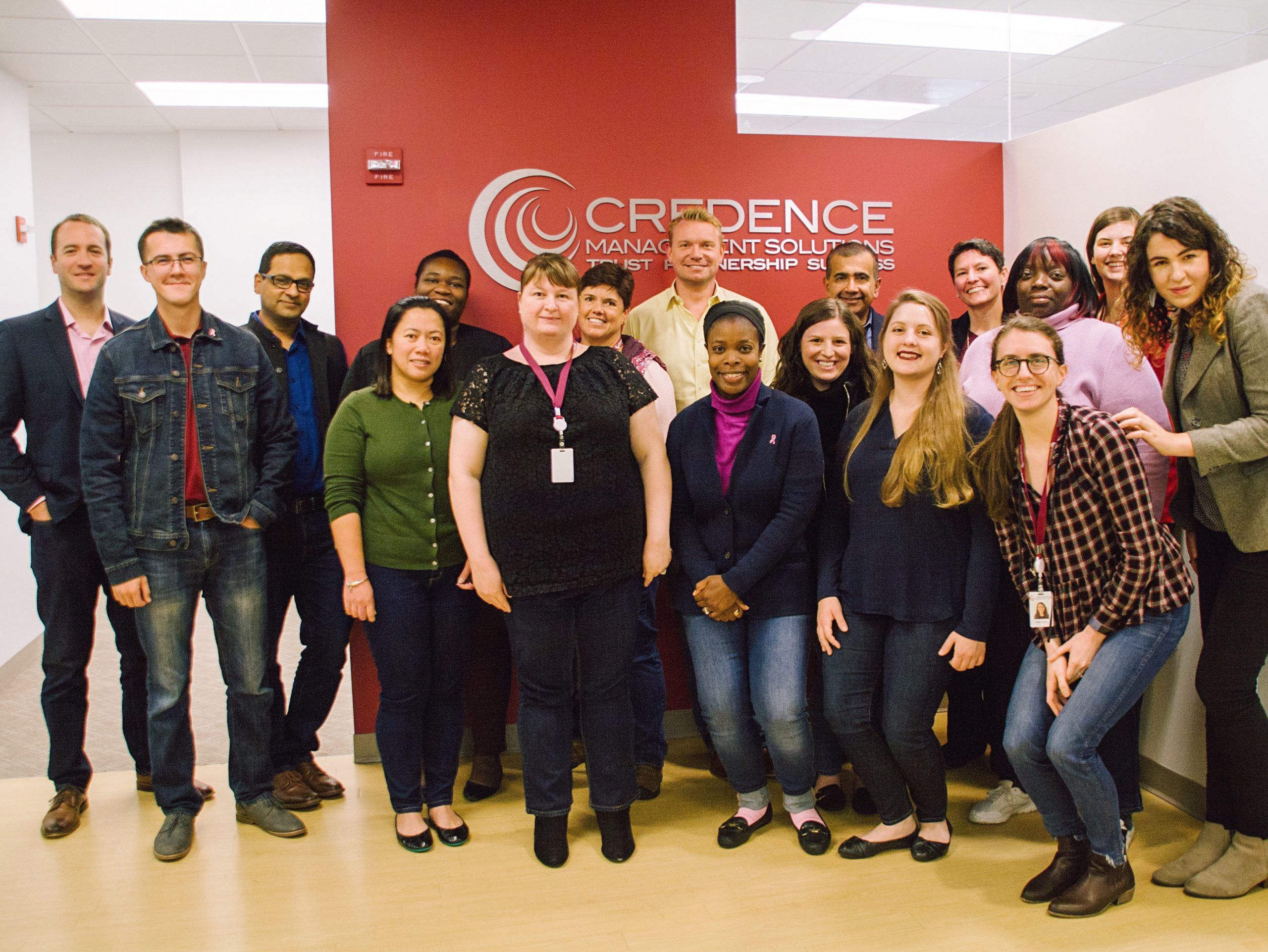 Cancer Research Institute
Credence employees, with corporate matching, donated over $1,200 to the Cancer Research Institute during Breast Cancer Awareness Month. The Cancer Research Institute is a nonprofit organization dedicated to controlling and potentially curing all types of cancer. They fund clinical and laboratory research around the world, support the next generation of the field's leaders, and serve as the trusted source of information on immunotherapy for cancer patients and their caregivers. Employees who donated that month were able to wear blue jeans to work.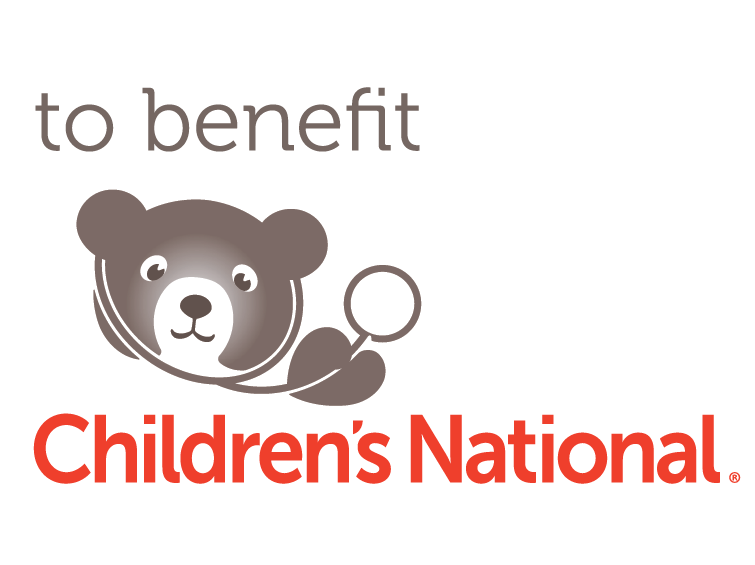 Children's National Health System
Credence is proud to be a decade-long supporter of Children's National Health System. The staff at Children's National provide optimal care for various health issues and perform cutting-edge research, treatments, and therapies. In order to continue advancing the quality of care, the donations help support the doctors, nurses, staff members, and families when there's a gap in insurance coverage. Credence is honored to support top-notch innovative treatments that save lives and educate our communities nationwide.
Edu-GIRLS
Girls face significantly more constraints to education than boys in many countries today. The World Bank estimates that the cost to the global society of not educating girls is around $15-30 trillion. In developing countries only 67% of girls finish primary school, 34% finish secondary school and a mere fraction complete high school Edu-GIRLS' mission is to enable girls living in extreme poverty to achieve financial independence through customized quality education, vocational training and college scholarships. It is one of the few organizations in the world which supports girls from early childhood to college and on to successful careers.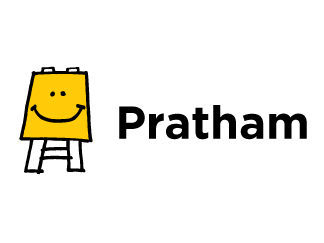 Pratham
More than 50% of India's fifth-graders cannot read at a second-grade level. For over 25 years, Pratham has worked across the country to address this education crisis. They have transformed the lives of the most vulnerable children and youth—75 million and counting—by promoting basic literacy as a means to establish a secure foundation for learning, both in and out of school. Pratham USA is a volunteer-driven 501(c)(3) charity with 14 chapters across the US that raise awareness and mobilize financial resources for the organization's work on the ground.
For more information on this organization, visit their website at: https://prathamusa.org/


INOVA
Credence is proud to support the Inova Emergency Preparedness Fund for COVID-19. With so many of our employees and their families in the Northern Virginia area, we wanted to find a way to positively impact and help the local community. This donation will help provide PPE, increased training for frontline team members, purchases of additional ventilators and specialized equipment, create additional patient care capacity, and provide increased services for non-COVID-19 patients via telehealth and home visits.
Sage Bolte, Chief Philanthropy Officer and President of the Inova Health Foundation commented on Credence's support, "Thank you for supporting our frontline heroes and Inova's patients. With your commitment, you have joined others in our region to team with Inova during this difficult time. We are so grateful for all the ways our community has stepped up for our team members. On behalf of all of them, thank you. Your gift will be immediately put to good use, and Inova is humbled by your generosity.
For more information about the Inova Emergency Preparedness Fund for COVID-19, visit their website at: https://foundation.inova.org/priorities/emergency-preparedness-fund/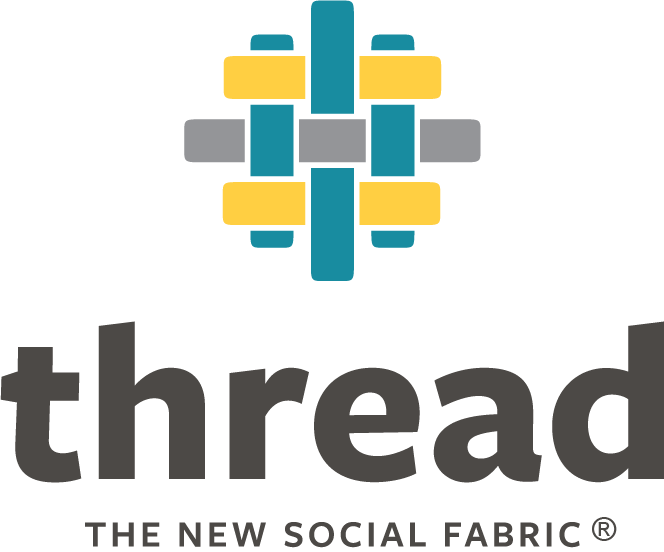 Thread
This Baltimore-based organization "harnesses the power of relationships to create a new social fabric of diverse individuals deeply engaged with young people facing the most significant opportunity and achievement gaps." Thread rallies around bridging the academic and opportunity gaps within the Baltimore community by mentoring and leading youth in the area. Credence is honored to have employees support Thread in their pursuit to mentor the next generation of leaders.
For more information about Thread, visit their website at: https://www.thread.org/