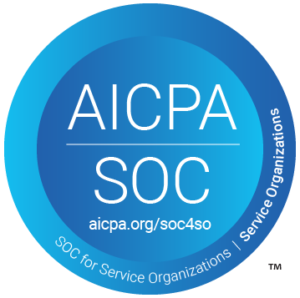 November 3, 2020 — Credence is thrilled to announce that our firm has successfully completed and passed audits for System and Organization Control (SOC) 1 & 2 Type II! SOC 1 is focused on internal controls related to financial reporting, while SOC 2 is focused on information and IT security identified by 5 Trust Services Categories: security, confidentiality, information privacy, processing integrity and availability. As our business and client base expands, we are committed to obtaining the highest quality processes to ensure we exceed all expectations and meet compliance requirements.
Our Managed Cloud Services team had to demonstrate best security practices in terms of automated and manual processes, personnel involved in governance, and data security. Both SOC audits were conducted by external auditors, indicating that Credence's infrastructure, software, personnel, data, processes, and procedures have been formally reviewed and assessed for compliance. The Cloud Services team delivers privileged access management and Infrastructure as a Service (IaaS) to US Federal Government and DoD customers, while continuously managing credentials and Security Technical Implementation Guides (STIGs) infrastructure across the enterprises.
We are excited to continue to grow our Cloud practice, our partnership with Cloud Service Providers (CSPs) and share our commitment to quality!